-click the tabs below to read about each upcoming event-
Friday Night Dining
Friday, September 7th, 5:30pm – 8pm
View the Menu here >>Special Menu Friday Night
______________________________________
We are donating $2.50 from every Friday Night Meal Special to the Drought Relief Fund
Come and enjoy a 'Parmer for a Farmer'
_____________________________________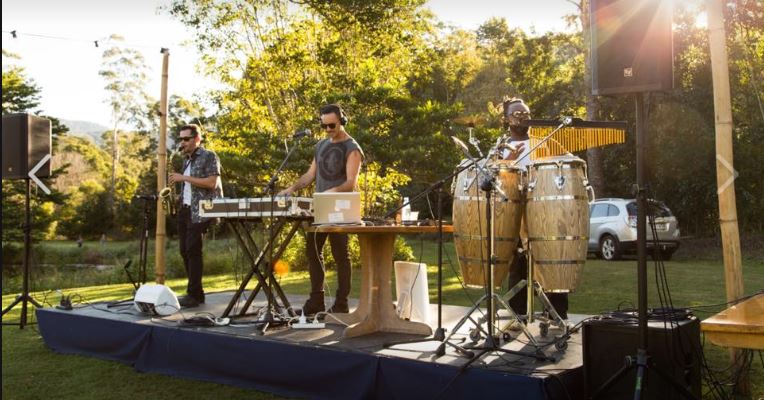 After the Smash Success of our First Micro Music Festival – Winter edition JUNE 2018 
We bring you the next one … Ibiza & the mountain – Spring Edition… Running longer into the
DJ – Drums – Sax – Didge & a Bonfire
Introducing an exciting new kind of EVENT for Mavis's Kitchen.
Saturday SEPTEMBER 15 // TIME : 1pm – Late
We welcome an Impressive new electronic act brought together by Producer, Artist, Dj & Ibiza global radio presenter – Jamie Porteous. 
Home to Australia after 10 years in Ibiza, highly regarded music producer Jamie Porteus is on an Australasian roll, bringing the uber-chill sound of Ibiza to the east coast of Australia & expanding his global radio show "Balearic Australasia" with Triple J Radio from June
Jamie has hand selected a mix of artists to complement his Balearic beats in our outdoor setting. A saxophonist, & Nigerian born drummer together with his digital sounds will entertain us from late lunch into the early evening as we finish this epic afternoon of sound with a roaring Bonfire.
As much as this event will feature some of our favourite food & dining features – Ink gin, stone & wood + Kind coffee "tapped" Espresso Martinis each holding their own pop-up bar & Mavis's popular street food & fire cooking representations.
This event is very much focussed on the talent of the artists involved – with Jamie himself having had worked with Groove Armada, Lady Hawke & Brian Ferry (just to name a few) his selected drummer Austin having had toured with Snoop dog & his didgeridoo player being from Yothu Yindee. This is a remarkable set of players coming together to create a new sound, each of them excited to play in such a unique setting.
Tickets are $60 per person they include 7+ hours of Music, 3 plates of street food & your access to the Bars & more
 Bring a picnic rug, relax and make an afternoon of this incredible musical event out in nature.
Our Next Seasonal Market – The Spring Edition – The third instalment of these great days for locals.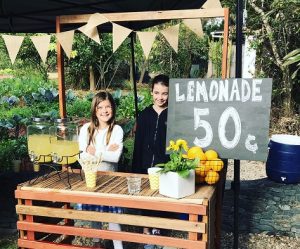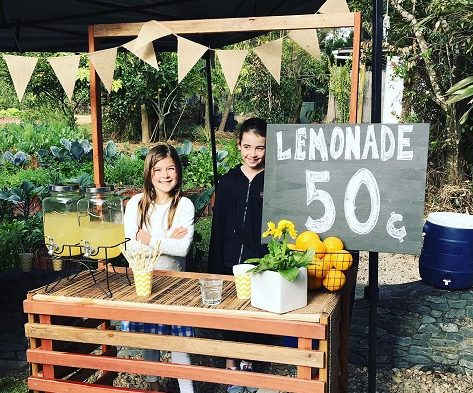 Coming up on Sunday, October 14th, our third micro market will run from 8:00AM – through until 3PM with our food & beverage offering moving from seasonal fresh market breakies to international street food for lunch, live music and the Stone & Wood pop-up. 
Expect – Local growers, producers & artisans, a family-friendly atmosphere, live music. 
Tasty Food, Treats, Coffee, Tea & Seasonal Elixirs. 
View the previous Market Menu & Stay tuned for the Spring Market updates
Our last Market was such a fun day… don't miss out. 
Here is how the winter market went down:
While we focussed on delivering market fresh breakys, coffee and atmosphere .  A great list of local food producers and food artisans to showcased the Foodie Talent of the Tweed.
Stallholders were:
Church Farm General Store – from Billinudgel with their fabulous all natural Sauces and Soaps. 
Green Cauldron Farm from Tyalgum are brought the FULL range of products that they create… including the Schmickly branded : Native collection – Boutique native syrups and deluxe jams, and the world of creative products they create under the branding Bloom Edible Flowers – think marigold salt, and stunning dehydrated blooms to visually enhance your next afternoon cheese plate. 
Deb Allard with her award-winning Burringbar made French-style cheese "Cheeses Loves you"
Donna Harper – with the incredible range of mushrooms – The Witches Broomstick
Tweed Real Food's Julia was there with her pantry invigorating products – all made in the Tweed.
Dream Fermented foods – a small batch family business – selectively selling at a few local markets each week – Kombucha, Sauerkrauts & an awesome product they have dubbed "Rauce" Raw-Sauce
Mavis's Market mixed it up a bit with a Market lunch of real Woodfired lamb burgers, Authentic Street Tacos & Chef Pepe's famous Spanish paella. 
There was Stone & Wood Beer & real fresh old-fashioned fresh lemonade from the cuties who popped up their "old school lemonade stand" 
Music was performed through the whole day by local songstress Kristie Lea. 
Opening Hours
Breakfast: Wednesdays - Sundays
from 9 - 11:30am
Lunch: Wednesdays - Sundays
from 11.30am
Dinner: Saturdays from 5:30pm.
CLOSED MONDAYS AND TUESDAYS
All times shown are in NSW time, which is 1 hour ahead of Qld time during daylight savings from Oct. to April.
(i.e. 12pm NSW time = 11am Qld time).